This beach house the PERFECT spot in Ventura, especially for our group of friends! It was really hard to find a place to host 8 adults (with mostly adult sized beds, not bunk beds) and this house was unbelievable. Great location, just a 3 minute walk to beach, easy check in/out process and high quality amenities. The beds were so comfy, the towels were soft and everything was immaculately clean. All the appliances worked perfectly and we loved getting a chance to cook and grill. All the kitchen utensils and tools were very high quality, like Henckel knives and stainless steel pans, which was a touch I really appreciated for an AirBnB. We loved the built in sound system that ran through the house! The garage had 2 cruisers bikes we could use as well as some folding chairs that you could bring to the beach. There was so much seating on both outdoor patios (including zero gravity chairs!) and we enjoyed some beautiful sunrise and sunset views from this home. The only thing I would note for other renters is the lack of AC (which is typical for coastal towns) but if you open all the windows, it's the PERFECT temperature as the sun goes down. Overall, I would not hesitate to book this home again in a heartbeat! What a beautifully managed home. Evani – September 2019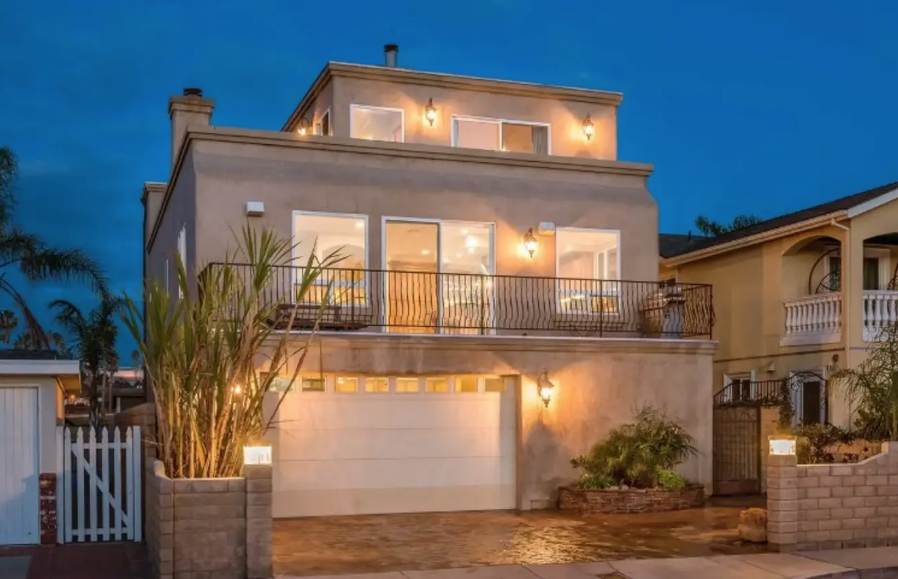 We agree with Evani! This Peirpont House has all of the best amenities! Great Knives, gas stove top, all the little details and a view of the ocean on the roof top!
We love to visit the Mission when we visit Ventura! The history, architecture and peacefulness of the space is perfect for California Dreaming!